"A patio is more than just a spot to sit, it is really an extension of your house. You will want sitting area to be comfortable, inviting and serene, and outdoor fountains for your patio are the best way to make use of the available space while making soothing sounds for all to enjoy."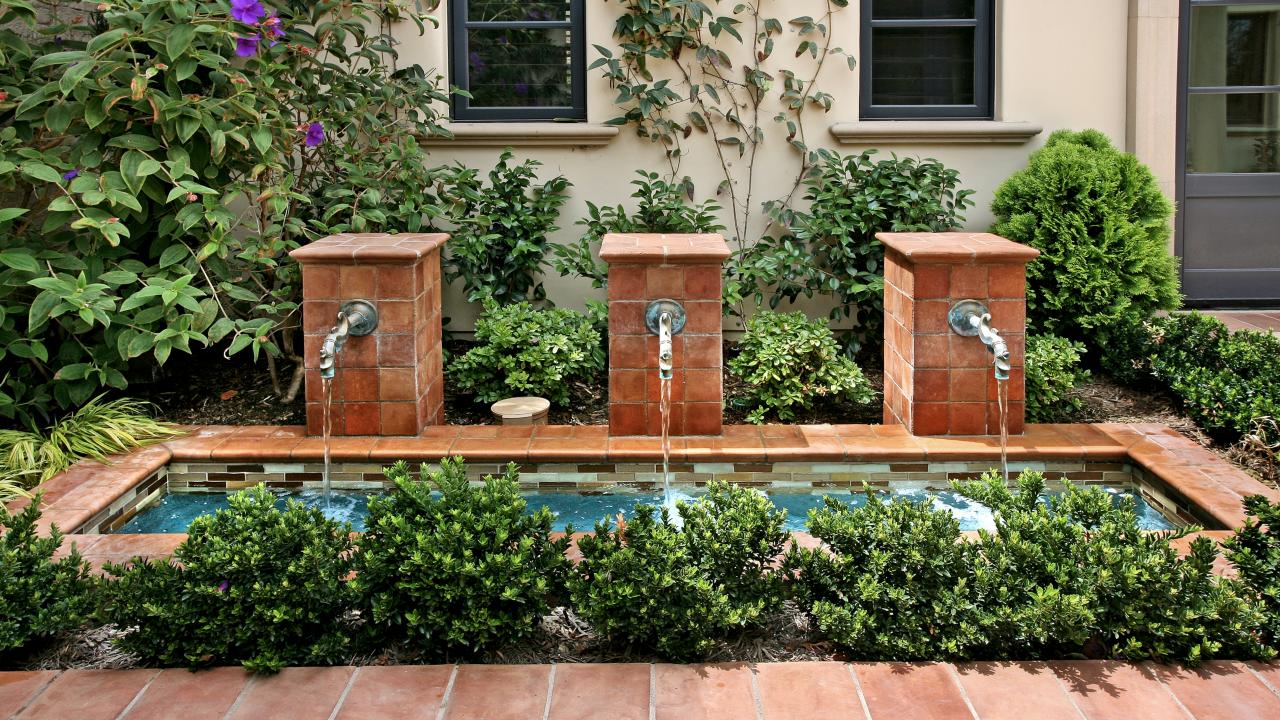 Outdoor fountains fit into any style garden. A fountain packs a lot of charm
in to a
small landscaping space. Whether traditional or contemporary, it propels a stream of water through the air
and helps to create
a cooling effect.
It really is
well suited for
up-close viewing,
and that's why
fountains
are usually
located on
a porch, patio, or other sitting area.
Discovering the right fountain to accent your patio may take some shopping around, however you should start with taking a closer look at the space you have available. Sitting areas that lack a centerpiece may benefit from a tiered fountain which serves as a focal point. If your focus is already established through a table, barbecue, artwork or plants, then look at outdoor fountains for your patio which can be out of the way but still pack a punch – just like a cascading fountain or wall fountain. These two may be placed to the side or in a corner of your patio since they add a delicate backdrop to conversations and social gatherings. Larger patios may incorporate koi ponds using a large fountain in the centre, whereas small patios can find the exact same enjoyment from the standing or wall-mounted bird fountain.
Finding the right material
Outdoor fountains for your patio can be done out of almost any material. Nevertheless you will want your fountain to appear its best for so long as your patio exists, and some materials will outlast others. Copper and bronze fountains permit minute details, however the color will patina or tarnish over time as oxidization happens.
Generally, stone or granite garden fountains are in fact cast stone in contrast to solid concrete or granite to keep the weight down. The greatest advantage of a cast stone garden fountain is their beauty and strength! Although heavy, these are very stunning and come in many different shapes and sizes. You can aquire a tiered fountain at almost any height, a smaller unique shaped fountain or a style that is designed to sit flush up against a wall, such as a wall of your property or deck.
In choosing a wall fountain, think about fiberglass which is lightweight, meaning there will be less stress put into the wall. Ceramic and terra cotta fountains look great in cascade designs and wall displays for simple, earthy atmosphere. They're usually glazed to protect against scratches but are not as sturdy as cast stone or granite and can break.
Electric or Solar-powered
Garden fountains may be both electric and solar-powered. It's always safer to go for the solar garden fountains. They are super easy to set up and are simple to use, as they do not need wiring from a power source. Rather, photovoltaic cells in the solar panels, either built into the fountain or placed outside it, acquire energy from the sun throughout the day to power the fountain's pump.
Numerous designs, features and materials can be found that any outdoor area could be fitted with a fountain. Using all of these choices, any space can be transformed with outdoor fountains for the patio.